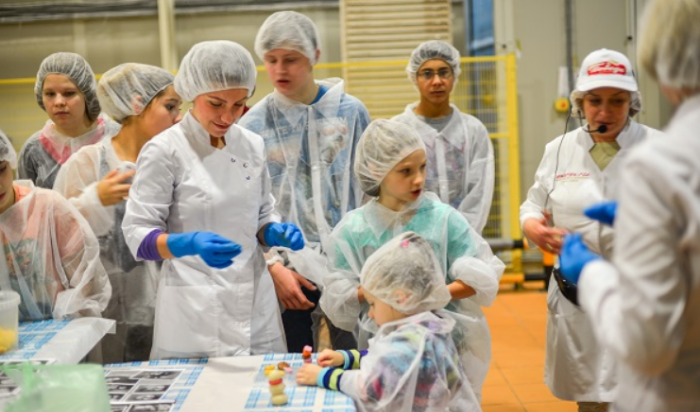 Kids Visit Pobeda Chocolate Factory
In 2015, Pobeda Confectionary LLC joined a special program, in collaboration with the non-profit Fund for Disadvantaged Children.
The program included factory tours for kids, who live in group foster homes and orphanages, as a means of introducing them to the craft of chocolate-making. Our little guests were able to see every aspect of the production process, sample Pobeda's new delicacies, try mixing their own chocolate recipes, and operate real wrapping and packaging equipment. We hope that, some day, a few of the tour's participants will choose to become part of our team as professional candy-makers.